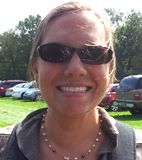 ---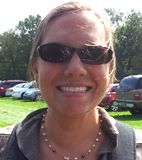 Now that my computer is up and running and I have gotten us pretty well settled here in OKC, I will be getting more posts up! Thanks for waiting!
---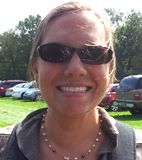 It is truly hard to wrap my mind around the fact that Abel is now 2. His personality has just blossomed and he is one fun kid to be around. His fits of frustration have calmed down substantially and he is SO stinkin' smart just like his older bro!
Abel definitely has his own preference to things. Here are some examples:
– Orange juice versus ANYTHING else
– Music – this kid LOVES music. He is borderline obsessed. He will not only call out an Artist to be played but then request a particular song by said artist. His current favorite is "I'll Fly Away" by Alan Jackson or Randy Travis. He has never much cared "kiddy" music. Sure he will listen to it but he LOVES the other stuff! He will also request Dubstep for his musical preference. It is actually pretty cool and we all have a good time listening to it!
– TV shows – not for him. He has just recently gotten into Word World but otherwise he will NOT sit still to watch anything which is rather frustrating for an uber pregnant momma who just wants 20 minutes of peace!
– He can count to 12! Who knew? He surprised Aaron and I one night by doing so and since then have really worked with him on solidifying his skill.
– Letters – Abel had NO clue about his letters at his 2-year appointment. I was embarrassed to say the least since Ham knew his by 20 months. The doc said we shouldn't worry or push the issue until age 3. I was appalled. Seriously? 3? Isn't that like too old? Needless to say, I was still working with Abel at his own pace and interest and let me tell ya, he knows his letters now and it only took 2 weeks! This kid picked it up so fast. I am guessing he has known them for awhile but didn't want to let on to the fact. Turkey!
– Shapes and Colors – we are still working on these but he knows "circle, heart and star" very well. He loves the color green, purple and of course ORANGE. He loves to go to my closet and name the colors of my shirts. He gets them about 25% right:)
– Lovable – He is such a lovable little guy. He genuinely cares about people and their well being. If you are hurt or hurting, he wants to make it better any way he can. It is really precious.
– Teething – we are still in the process of getting the 2nd molars in. Yuck. He is handling it rather well. 2 have broken through but we still have 2 to go. It makes for a tough menu plan for him but we are getting through it with a liquid diet as needed!
– Potty Training – I feel like SUCH a slacker in this area. Abel has been ready to potty train for at least a month now but I just don't have it in me to do it. Plus he exceeds my weight limit for lifting and I just can't bring myself to do it before Abilene is born and I am off my 2 weeks of "do nothing" orders. So we have set the date for July 1st to go head first into potty training!
– Sleeping – Abel has never been a great sleeper until recently. I have had to come to the realization that his clock is different from the rest of us. He has a more "normal" wake up regardless of bed time. He likes to wake at 7 am – if it gets to 7:30 am, I need to check and see if he is still breathing! When we combined the boys to one room, life took a turn for the worst. Abraham went into a very bad downward spiral because he would stay up to his normal bedtime but wake up super early (for him) and be a NIGHTMARE throughout the day. It was really bad, I mean really bad. We finally figured out that allowing Ham NO T to nap and getting him to bed with his brother around 7pm worked at the best. Of course, that means momma has to wake up around 6:30 am to get my shower and be ready for the day. This does not make for a super happy family as daddy doesn't get to go to bed until 1 am -ish but we try to be quiet so he can sleep. At least the kiddos are sleeping a bit better and attitudes are improving each day. Abel takes AWESOME naps throughout the day in his bed ALL BY HIMSELF! He is now sleeping his trundle bed and doing great! Woohoo!  Because I really needed the crib for Abilene:)
– Pacifier – Gone! We had the "ceremony" to throw it away since it was "broken" and he did great! Only a day or 2 was kinda tough – naps were the worst but he was ready to part with the "binky." He just needed a little push from us.
Ok, well I have written enough allow me to show you some pictures!!!
We took Abel for pictures at our local Olan Mills. He did AWESOME!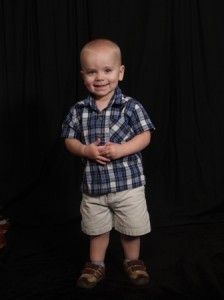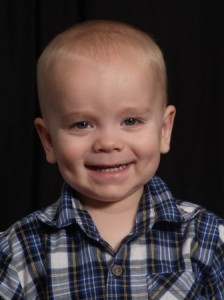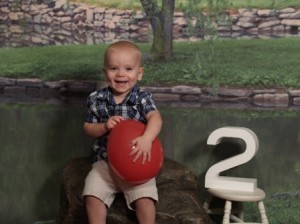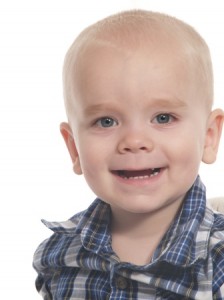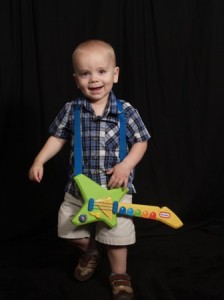 ---