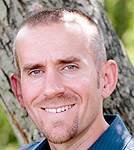 Just a quick update (more detailed post to follow in the next few weeks) about the FAA situation.
Firm Offer Letter is in hand:
Destination: Oklahoma City, OK
Date: August 10, 2012 through December 14, 2012
We are in the midst of closing up the house for the summer/fall and packing  up like the Beverly Hillbillies and move the entire A-Team to OKC for 18 weeks. We're leaving on Tuesday evening Aug 7th and planning on driving straight through the night, it is a 12hr drive that I presume will take more like 24hrs with the little children. Just a reminder that this is only temporary, we'll be back to our house in time for Christmas and also, presuming I graduate, so I can start my new job here at the En Route/ARTCC facility at Indianapolis International Airport.
We're a little giddy about it, but excited! We have lots to do in very short time. Stay tuned.