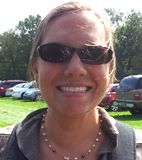 ---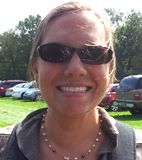 ---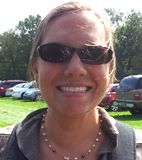 Now that my computer is up and running and I have gotten us pretty well settled here in OKC, I will be getting more posts up! Thanks for waiting!
---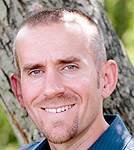 I wanted to provide an update about Abraham. You may recall a recent salad post Anna wrote about how Abraham asked for a salad and shocked us both. Well, it is not a one time thing, it struck again. But first, a back story.
I've mentioned before how I have taken to a more whole food, plant based, fresh/raw diet. Part of my daily eating routine is I eat an entire head of romaine lettuce, whole leaf by whole leaf. Plain. Yes I rinse it in the sink. I know most of you reading this find it weird, perhaps even repulsive. I'm alright with that. I'm even alright with the faces and snickering my beloved wife directs at me as I eat my delicious raw greens in a manner more befitting of Peter Rabbit than the leader of the A-Team. My dear progeny will grow up thinking it's normal and I find that awesome and yet humorous.
Anyway, earlier this evening I was eating my crunchy fronds of romaine goodness in our kitchen and Abraham is watching me. Closely. As in he wants my food. So, I oblige the stare and ask him if there's something he wants. He says "I want some of your lettuce Daddy." So I break him off a bite size piece for him to try. He actually eats it, though I can tell he won't be asking for more. You see, he had already eaten his entire dinner, and on top of that he's been running a very slight fever and has a head cold so who knows what to expect attitude- or appetite- wise. Another minute passes and I'm standing there at our kitchen island crunching away with the paced voracity of a giant Galapagos tortoise and Ham asks for more lettuce. Except when I offer him more he replied, in a tone more typically reserved for a teenager implying it should be painfully obvious,"no daddy, that is not a salad. It has to have croutons and all of the other stuff!" Well, excuse me! So, I shred up a frond as an offering to the all knowing Ham of Ensalada, and Anna puts in all of the other stuff that our resident 3yo salad specialist required. He then polished off the bowl.
He's my boy 🙂 Have a great weekend!
---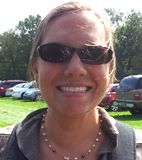 My 3-year-old son asked for a SALAD for lunch. I was extremely skeptical and made sure that it was part of MY meal and I would share with him. Turns out he ATE THE WHOLE SALAD and Abel ended up eating my chicken! These 2 kiddos are keeping their mama a bit on the "skinny" side!
Anyway, I just had to share to never underestimate a request. You never know when they just might mean what they say!!!!
---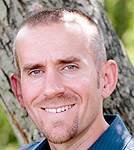 Please pray for little Abraham as he is having quite a tough time right now. He really started feeling better this morning on the upswing from this nasty chest cold he received as a gift last week. However, following in his father's footsteps, he is closing up this cold with his first ear infection. We first noticed it with him lightly cupping his ears but his demeanor was good so I simply prayed that he was just horsing around and it wasn't an ear infection. My parents dealt with my chronic ear infections from hell from God knows when until I was about 7yo, and I would not wish what I went through upon my worst enemy.
Fast forward to bed time tonight and he won't stay in the prone or supine position for longer than 5-8 minutes without kicking and this uncharacteristic-for-him crying moan (which sounds even more pathetic with the healing chest cold). After his mama attempted to sooth him for over 2 hours (fortunately I was working from home to help out) I walked in and found my 6mo+ pregnant wife in a heap trying to sleep on the floor next to his crib. The things we do for our kids, right? Well, I went downstairs and cut the wrapping off of the new mattress Anna gloated about the other day and, sorry Abraham, put it on the floor of the nursery, and we laid down some blankets and made it into our temporary "Infirmary Fire-watch Bed." Anna took first watch while I finish work for the night (and stealthily peck out this b-log entry). Later sometime we'll swap duties and she can hit the sack in the big people bed.
So, in closing, as I meant this to be less verbose, please pray that the Lord will make ear infections less of a chronic problem for little Hammy than it was for his dad. I realize that ear infections are one of the most common ailments for kids, but they sure aren't fun if you've never had the "blessing" of having them.
---
Here is Abraham as a baby burrito. He did this all on his own. It was so cute and we caught him on CAMERA waving at the TV! It was so cute!!!
---