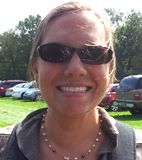 Today was my last OB appointment for little Miss Abilene. All is well. Her heart rate was in the 130's to 140's and going strong. My doc is funny. He says "well, you are officially out of room." Do you think? I have been complaining about that for weeks! But really, I am very thankful to be at the end of this pregnancy with a healthy baby so far.
So Monday is the day!
Today I took a little Mommy time. I had my OB appt and then went The Woodhouse Day Spa for an AMAZING pedicure. Lastly, I treated myself to a sunless tan session and homeward bound I was to my loving family who had a blast out at the pool today!
So now it is rest and more rest until the big day! Here are some pictures of Abilene's room and me with Abilene:)