Indiana
"The Hoosier State"
State Factoids

State Capitol: Indianapolis
State Bird: Cardinal
State Tree: Tulip
State Flower: Peony
Land Area: 35,870 sq. mi.
Rank in size: 38th
Total Population: 6,080,485 (2000 Census)
Statehood Year: 1816, 19th State
History
Fur traders from France, then Great Britain, were the first immigrants to settle in Indiana. After the French were defeated in 1763, the British took over the fur trade in Indiana and surrounding areas. Indiana became part of the Northwest Territory after the Revolutionary War. In 1800, Congress established the Indiana Territory. At first, the territory had to contend with Indian Forces, led by Tecumseh. But the Indians were defeated in 1811. In 1816, Indiana became the 19th state to join the Union.
Photographic Tidbits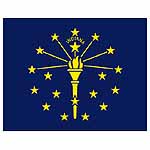 State Flag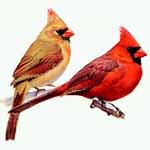 State Bird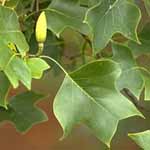 State Tree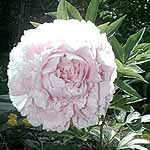 State Flower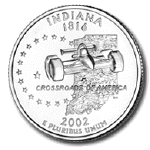 State Quarter
---
Page created on 1/20/2005
Last updated on 1/20/2005