Jeep Tech
Articles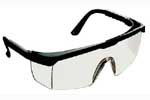 Wear Safety Glasses!
It's quite simple, if you like your vision then you should wear them. When I used to do minor work on my vehicles like oil changes and such, I would get crud (road grime, rust, grit) in my eyes and it stung and was irritating. It wasn't until I got deeper into mechanical work that I realized how naive I was for not wearing any eye protection. I personally...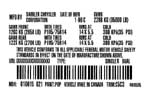 Jeep VIN Information Page
The Vehicle Identification Number, or VIN is important for many reasons. Most of these reasons have nothing to do with us owners. But to a hardcore Jeeper the knowledge of what the VIN stands for may bring a more comprehensive understanding of your rig and/or a sense of nostalgia. This page will help to decipher not only the VIN codes, but the Vehicle Safety...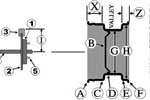 How to measure backspacing
The offset (aka backspace) is the distance from the inside surface of the dished center (B) to the inside rim lip (A). See diagram in article. For a most 15"×8" wheels this dimension is typically from 1" to 5". The same holds true for 15×10" and 15×12" wheels because the only dimension that changes is the width of the valley. While it may appear that...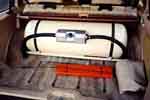 LPG Conversion of a 1993 Jeep Cherokee
The particular Cherokee was a 1993 4 litre Limited. As expected it had all the bells and whistles but lacked the leather. After several months of driving it, it become blatantly obvious that I was not going to get the MPG I had anticipated. It got to the point that every time we went anywhere we were calculating the cost of the fuel. During 1998/99 the cost of fuel in Britain...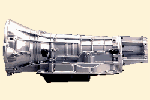 Jeep's 545RFE Automatic Transmission
The introduction of the completely redesigned 1999 WJ Grand Cherokee in June of 1998 was a much anticipated date for automotive enthusiasts. One of the major pieces of the redesign was the new five speed automatic transmission designated the 545RFE. This transmission was developed specifically with Jeeps in mind. This transmission was available...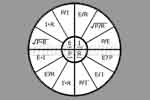 Ohm's Law Chart
I have seen similar pie diagrams in textbooks and manuals, and I thought it might help if I made it available on the web for other shadetree mechanics to print out. I keep a copy of this taped to the back of my multimeter and in my toolbox too. WARNING - Just because you have this diagram and a multimeter doesn't make you anywhere near an electrical expert. If you haven't messed...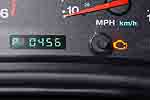 Jeep OBD Error Codes
Contained in this writeup are all of the codes for the '98+ Jeep On Board Diagnostic, 2nd revision (also called OBDII) system. If you have the OBDII code that your Jeep is showing, then refer to this chart to find out exactly what your code means. This writeup will not be able to help you resolve the problem, but at least identify what is going on with your Jeep...
---
Cheap & Easy Modifications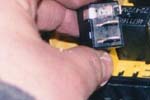 Fog Light Relay Conversion
Converted 2/23/2002 - If you have the factory fog lights in your TJ, you may have noticed that they will only work if your headlights are in low-beam only. To test this, while parked facing a wall at night, turn on your low-beams and your fog lights. Now switch to your high-beams. Your fog lights turned off didn't they? Well, there are situations I have...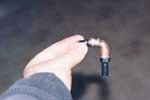 TJ - Waterproofing the NV3550 Transmission
Installed 10/14/2002 - Once upon a time, while crawling underneath my Jeep, I was snooping around the transmission and transfer case. On top of the transfer case (NP231J) I found a hose that ran up to the top of the bellhousing of the transmission (NV3550). This hose led to a breather vent on the transfer case. I began wondering if the...
Disclaimer/Note/Warning: All information is correct to the best of my research and knowledge, however I cannot be responsible for any errors or omissions.
---
Page created on 3/8/2002
Last updated on 5/26/2005