Ok, professionally that is. We went on July 3rd to have Abraham's hair done. It was getting quite shaggy and it needed a good trimming. I have done some trimming but I didn't feel this capable. I really needed to involve a professional. Abraham did awesome! There was another boy there a little older than him and he cried and cried and screamed the whole time. Abraham just sat there and smiled. I have pictures to prove it! He was amazing:)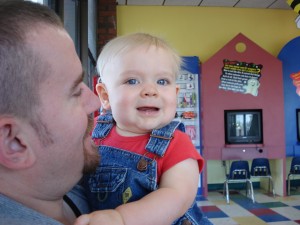 This is his before picture.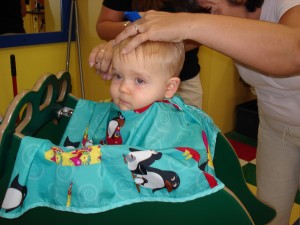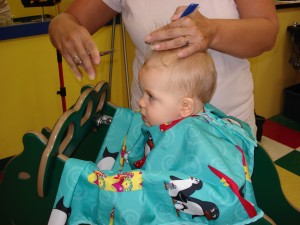 He really was an angel throughout the whole process.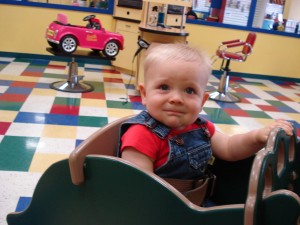 Here is the final picture:) He was all done and SOOO excited when he got his reward….a balloon! Check out the video:)
He was so cute, as you can see. It was actually quite a challenge to get him in the car because he threw an absolute fit that we took the balloon away just to sit him in his car seat! But we quickly gave him back his balloon and all was restored:) Of course within about 5 more minutes he completely forgot about his balloon.