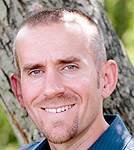 Continuing the saga, here is part three. Part three will cover from the beginning of year 2 (August 1,2009) through the end of year 3 (July 31, 2011). I am still waiting, with Tentative Offer Letter in hand. I am guaranteed the job still, but for the last few years Indianapolis has been on a hiring freeze. They will be hiring for 2012, but I don't know if I'm high enough on the list to make the cut for this year. Anyway, here is an account for Year 2 and Year 3. To re-read Part 1 and Part 2 of this saga, click these links: PART 1 and PART 2.
7-AUG-2009: Receive email giving me 11 calendar days (18-AUG) to complete the following:
Drug test (urinalysis). There is only one place they contract with in all of Indianapolis and it was 25mi from home in a seedy neighborhood. I did the deed on the way to work so it wasn't terribly out of the way. (1hr)
Tons of paperwork releasing things such as my credit report, military medical records, employment agreement, some fact sheet, acceptance/declination of job offer, and other forms I am sure that I have forgotten about already. (2hrs)
2 fingerprint cards that I had to find a federally approved officer to print me and sign the cards. I called the local FAA office since I live close to the airport and they forwarded me to the TSA office inside the airport terminal. I set up a walk-in appt and took care of it. (2hrs).
Instructions on how and where to schedule a flight physical, and psychological exam (MMPI-2 test) no cost to me.
Total cost was a couple gallons of gas and at least 5 hours of time. Fortunately my office has free faxing, scanning and printing or that would have racked up some dough there. As you'll see, this was a warm up for the Cost: $5
10-AUG-2009: Received email from FAA National Archives liason requesting confirmation of my military service and another form to allow them to expedite pulling my service records, specifically any medical records. Cost: $0
12-AUG-2009: Scheduled flight physical at a local Immediate Care facility for 16-AUG (cutting it close for the deadline). Cost: $0
16-AUG-2009: Went to the doctor's office for the flight physical. The physical was fairly detailed: EKG, hearing test in a booth, basic eye exam reading the charts, color blindness test, and last but not least… my favorite part (not!)… the digital rectal exam. This place was also 25mi from home, not in a convenient area. It took 35min to get there and the wait plus physical took about 90 minutes. In all it took me almost 3 hours and about 3 gallons of gas. The records from this were to be forwarded to FAA HR immediately. Cost: $8
24-AUG-2009: Received an email back from the MMPI-2 testing office that they want to get it scheduled (finally!). They forward me onto the local FAA office in Indy and I don't hear back from them for a week. I swear they don't do anything expeditiously. Anyway, once I finally hear back from the Indy office I get scheduled for Weds 2-SEP at 10:00am inside the base of the air traffic control tower in the middle of the airfield. Cool!
26-AUG-2009: Contacted by FAA medical office and notified of two items from the flight physical that disqualify me (temporarily) from service:
My vision. It isn't perfect (just barely). I know that. So in order to requalify myself, I have to have a vision exam,

at my expense

, ASAP plus it has to be filled out by my optometrist on special government forms. You've gotta be kidding me!
I have terrible allergies as noted in the paperwork. To treat them I daily take generic Zyrtec which according to the FAA is known to cause drowsiness and cloud mental processes. I can clear myself of this infraction by switching to Claritin which is approved. WHATEVER! I have taken pretty much every single antihistamine known to man and I am very over-tolerant of their side effects. I can take doses of antihistamines that would make the average man pass out cold but for me it is like I'm taking sugar pills. No drowsiness whatsoever. However, Claritin makes me rather irritable and cloudy and Zyrtec has no nasty side effects and I've been on it for 7 years. I tell the FAA this and they do not care. I must switch to Claritin or forfeit the job. As I want the job, I concede.
31-AUG-2009: Eye exam day! I went to the local Wal-Mart and took their battery of tests, pokes and prods and the Doc was nice and filled out all the forms as needed. Cost $45.
2-SEP-2009: MMPI-2 test day. I get to the tower, just getting parked was a major ordeal with airport security, and get inside and the lady to administer the test informs me that the PC they use for the test is all messed up and so I'm out of luck because her IT people can't get to it for awhile. I get all sad (it worked, hehe) and she said she'd try to call across the airport to the ARTCC  building (where I interviewed back on 9-JUL-09) to see if they could give me the test. Sure enough they said "sure, come on over." At least I knew where I was going and how security operated over there. So I'm starting the test an hour late, paranoid-ly thinking that this is some stress part of the test to see if I crack or something. This test is 567 questions in length, all true or false. They are weird. Some are really weird. I finished the test in about 1 hour. So I said my goodbyes, and went home. If you screw up the test and are flagged as a psychopath, you're not eliminated but instead you have to visit a FAA shrink to make sure you're not totally whacko and maybe you just misread the test or had test anxiety. I never had to have a visit so I assume I passed? Total cost was 3 hours and a gallon of gas. Cost: $2
23-SEP-2009: Contacted regarding my security clearance. There were three minor details that needed further clarification, and one detail that would require my signing an affidavit (no, nothing criminal!). The agent was willing to meet me at my employer, so it was really easy and not an inconvenience on my part. Our tax dollars hard at work! Cost: $0
24-OCT-2009: Contacted by FAA medical  office regarding my still ongoing medical clearance. They received my military records and in sifting through that, it would seem they are at least thorough if nothing else. They uncovered that in 2002 an Army Doc diagnosed me with rheumatoid arthritis. That is interesting since I was never informed of this. Had it been true I would have been rejected. So, I have to get my family Doc to inspect me for rheumatoid arthritis and sign a letter addressed to the FAA stating I do not have rheumatoid arthritis. Fortunately I was scheduled the very next week anyway for my annual physical which is covered by my insurance so the doctor's visit would be free. Additionally the FAA discovered a near fatal car accident I had when I was 16. They were concerned of brain damage or loss of consciousness. Stop laughing about the brain damage part. In order to get around this one, I had to contact the hospital that treated me and have them shlep through their archive and pull my file to prove I had in fact not lost consciousness. This ends up taking me until mid January 2010 (over 90 days!) and dozens of phone calls to the records department to procure the proper paperwork. Cost: $0 and at least 10 hours.
5-APR-2010: FAA HR emails me notifying me that my HR contact has moved on and gives me the contact info for the new person. Geez, I'm outlasting HR staff and I haven't even been hired yet!
29-July-2011: The cliffhanger: Exactly 2 years after my tentative offer letter, and 2 days shy of 3 years since I applied for the position I receive an email from FAA HR stating that this year (2012) they will be hiring. The bad news is he cannot tell us who is getting hired yet. The email is directed to a wide audience and so I try not to get too excited.
This pretty much sums up year 2. Ultimately the medical clearance delays likely cost me getting sent to the academy in 2010 since by the time everything was finally settled they had already filled all job openings. Oh well. the Lord will never put me in a place where he doesn't want me. There were a few exchanges of email between April 2010 and July 2011 (mostly just me inquiring when we're going to move forward?!) but nothing of any substance since they weren't hiring.
Year 2 total cost to me: $60 and dozens of hours of driving around, being poked and prodded, digging up and filing paperwork, and countless phone calls.
Cumulative expenses for first 3 years: $654.90