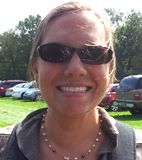 I LOVE CLOTH DIAPERING!!!! I have only 1 regret…that I didn't do it sooner! It has been the best thing for our family. Sure, there is the initial investment but really that cost will be made up for in about 5 or 6 months of disposable purchases. I was able to purchase several to try and sold most of them because I fell in love with Bumgenius 4.0 and Softbums Omni. They are the 2 easiest solutions for us and I love the way they fit my chunky monkey's thighs! Plus, the Omnis will work for a newborn and both will fit from about 3 months on.
Let me breakdown the pros and cons for you if you are even teetering on the idea of CDing.
CONS: Bad news first…
poop – no one wants to deal with it. Luckily there are ways to effectively get rid of the poop (disposable liners) and move on with life! We decided to go down this road and they cost about $0.07/diaper change (if I use them every time). Abel is pretty predictable with his BMs so I only need to use a few during the day. My usual diaper cost alone was $0.27/diaper and that was with super duper discount!
washing – yes, you have to wash the diapers. But really is it any worse than washing a messy outfit? Not really. Most to all of the poop goes into our toilet (thanks to the liners) and I am actually only rinsing/washing pee. No my machine isn't yucky and it doesn't smell bad. I chose to wash our diapers every day as to not allow it to sit around in a bag. Since I do laundry ALL the time anyway, this isn't a big addition.
stuffing – I chose pockets for our kiddos diapers. I like them for lots of reasons. Does stuffing the pocket take a little time, yes. It is worth it? To me, yes. I just sit on the couch with the kiddos running around playing and I stuff the pockets. No big deal for me! If this was a big deal to you, chose another type of diaper! Super easy and simple!
Addiction – This doesn't happen to everyone but I thought it would be important to note. You can get addicted to buying "fluff" as it is called in the CDing world. Fluff is diaper in code. You think that every pattern is adorable and you have to have them all. Stick to your budget and buy used when you can!
PROS: Good news time!
Cost effective! I will NEVER have to worry about the purchase of another diaper AGAIN! Doesn't matter HOW many more kids I have and if the "lights go out" we are prepared. PLUS, I can SELL these used for MONEY!!! Seriously? Does it get much better than that? Along with the cost, I no longer have to purchase Diaper Genie liner refills. YEAH! I can just use a regular trash can liner to put into the diaper genie to take my dirty wipes and liners (I do flush the poopy liners).
Great for the skin – Abel has such soft baby skin and I really think I can tell a difference with cloth diapers. He has had 2 bouts of diarrhea while going through this trial of cloth diapering and his rash (which he gets instantly) is gone almost immediately and I used NO DIAPER RASH CREAM. He never feels wet because the super duper awesome fleece of his diapers pull away the moisture. I NEVER see the chunks of goo that used to come out of disposables on his bottom. I never really wanted to know what that stuff was anyway.
trash day – Aaron can attest to this one. We have super light trash now! We always strive to be as "green" as possible. We believe in being good stewards of the earth. We recycle just about everything (glass, plastic, cardboard, paper) and we compost. We also really try to buy things that aren't packaged ridiculously or that can't be recycled. With that effort, we have made it a challenge to never exceed 1 bag of trash (39 gallons) per week – no matter how big our family gets. I know it may seem a lofty goal, but we do it and we think we will pass down great respect for the earth God gave us to our children. When we had both boys in disposable diapers it was a stretch to contain the trash to 1 bag because the diapers were so HEAVY! When it was just Abel in the diapers, it was still a REALLY heavy bag of trash. But now, we have so much less trash and it is lighter! Nice to know that stuff isn't going to sit in a landfill somewhere! Granted, we are using water. Everyone always brings that up as a "well, you are using a precious resource" – yes, I am. But I do 1 small load every single day. It is so miniscule that the usage of the water far outweighs the 500 years of waiting for diapers to decompose in the landfill.
CUTE! – Cloth diapers are the CUTEST things around! Their tushies are super trim and the colors and prints are just adorable. I love seeing Taters run around in his diapers!
Elimination Communication – In the past month since we have gone down this venture, Abel has begun to understand "pee" and "poop". He has even tried to poop on the potty! He will tell me in his way that he needs to go and we go and give it a try! Nothing happening. He still goes in his diaper but the minute he does, he comes to us saying "uh-oh" and pats his backside.  He wants changed and changed pronto. It is AWESOME to say the least. This is a HUGE change. He was a silent and secret pooper. You would never know he did it and you honestly couldn't smell it! He was sneaky. Then you would finally go and change him thinking it was probably needed and get a gross mess. Now we have super easy cleanup! (except diarrhea but when is that EVER easy to clean up).
So there you have it! My experiences with cloth diapering and it was great!