Thrifty Thursday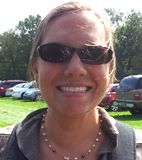 Whoa!! Hold the presses…2 posts in 2 days!!!
Here is something else that has been floating around in my melon for weeks…ways to save your family money! Of course 99.9% of us are already doing just about everything we can. Don't you hate it when you get an email or see an ad about how you can save your family TONS of money doing this or that and as you read through the article you are either doing ALL of it or absolutely NONE of it applies to you? Me too.
I used to do the "coupon queen" thing or bounce from store to store getting stuff for free or next to it…but you know what…I realized something. Those "free" things came with a price…a price I wasn't willing to pay when it was all said and done. Time. My time is far more valuable that the tube of toothpaste that I can pick up for free at my local drugstore. It just isn't worth it for me to cart all of my kiddos to the store (of which I do NOT frequent) and spend the time or gas to go get it! I would rather just wait for a sale or coupon at my regular grocery store (or in my case – go to Sam's) and get my toothpaste. Of course toothpaste is just an example.
Our family eating habits are quite a bit different than the masses. We eat mostly fresh fruits and veggies and everything else has to be gluten free. I don't have the luxury of using many coupons for these items. We don't buy meat (except the occasional organic hot dogs/corn dogs for Abraham). People ask me frequently, well, what DO you eat? I still am not quite sure how to answer that…I am still figuring it out!!! Anyway, that is a topic for another day. What I do know is that I shop the produce sales as best I can and I try to buy in season. Also buying locally (farmer's markets) are great! We have an elderly woman not far from our home who sells GARDEN FRESH tomatoes for a $1/lb!! She had zucchini, squash, green beans, tomatoes, potatoes and blackberries that we stocked up on. She had amazing prices and it was basically organic food! All she puts in the ground is some 12-12-12 at the beginning of the season and doesn't treat again until fall! No pesticides or herbicides. Simply AMAZING! We also garden but I must admit it has not been as successful as it could be due to time…I just don't have the time just yet to spend outside. Abilene is still too little to spend large amounts of time outside and that kinda limits me plus I screwed up my wrist to the point of surgery a couple weeks ago and that put a hamper on things but it won't be like this forever. But gardening is a great means of saving money!!! Yes…it takes time…I know…but this kind of time spent (for me) is well worth it. I incorporate schooling, exercise and good ole' time outdoors with my kiddos. It is a win-win for me.
We have also developed a "master list" of necessities. You know, soap, shampoo, etc… This master list includes how much we need to have on hand to last 1 year should there be a time where we can't get it. This even includes my makeup and things of that nature. Since I have this master list, I make sure to keep our numbers at or above the 1 year threshold. Target and Sam's have been my places to get the biggest bang for my buck. I save my 5% at Target by having their debit card and also I buy Up and Up brand (which we love). At Sam's I can pick up other items in bulk (like paper towels, shampoo, conditioner). I do not purchase these items weekly. I typically go to either place once a month or less. My local Meijer where I get my produce and other grocery items sees me about twice a week (we eat LOTS of bananas). At Meijer I use MPERKS extensively. It is wonderful. It helps that MPERKS does offer coupons based on your shopping. So I do occasionally get coupons for my produce purchases!
Now today we did something a little different. The whole family traveled up to Carmel. We had an appt up that way and made a day trip of it (multi-tasking). We went to the appt and then treated our now 5yo to a first-time trip to the Lego Store in Castleton. He was in Lego heaven. I searched for a few items and it turns out they have a "damage list" of brand-new Lego sets with simply a damaged box that sells at a 30% discount! Bingo! We picked up a couple sets at an awesome price. Also we visited our FAVORITE healthy grocery store – Earth Fare. I love them! They are coming to Greenwood next year!! YEAH! Anyway, on the surface prices will seem high (like Whole Foods kinda high). But there are MANY ways (easy too) to save some money. I got organic pinto beans and brown rice (1/2 lb) for free with a $10 purchase today. Also you earn points when you shop that you can redeem for cash off your next purchase. It rocks. Plus they carry oodles of the foods we eat. Gluten-free and vegan! I can get the organic corn dogs there and I can even indulge my kids with chicken because it is hormone free, cage free and just all around awesome. I actually FEEL good about spending our money there. Plus they have coupons and text deals, etc… Keep your eye out for them to show up on the Southside in 2014.
As far as other money saving items…DIY projects (forth-coming), reuse, repurpose and garage sales, internet purchasing (no tax!), the list goes on…more to follow in future posts!
Disclaimer: I was NOT compensated in any way shape or form (although that would be cool). I simply write this because this is what MY family does to save a buck. We aren't couponers because well we really can't. We love to spend time with each other and I make every trip out involve some sort of school lesson. Time well spent!
What are some of your tips? What to share???