Big News!!!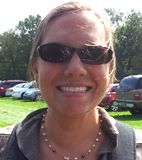 Friday night Abraham made the biggest decision of his life. He accepted Jesus Christ as his Lord and Savior!!!! Yes, I know he is only 3.5 but he really truly gets it. Of course his understanding isn't like you or me but he does "get" the entire concept that Jesus died on the cross for our sins and rose from the dead and is in Heaven preparing a place for us. He also understands sin. He knows that sin is when our hearts allow us to do something bad (like steal a toy from his brother).
Here is how it all happened. We were reading the Bible like we do every night (it is his special Bible for ages 4-7). We were on the last part of the Bible which explains the Gospel and supports it all with Scripture. At the end of the reading it states that if he is ready to make a decision for Christ, he just needs to tell us. We have read this several times and he has never feigned an interest (not surprising at his age) and we go on and start the Bible over the next night. Friday night was different. He shocked both Aaron and I when he said he was ready to make the decision and wanted to do so! Of course I grill him to make sure he understands the gravity of this statement and he stays the course and wants to accept Jesus! We pray the prayer of salvation together that is in his Bible and he is so excited (not to mention his mom and dad) that he has Jesus living in his heart! He could NOT wait for church this morning because he wanted to tell everyone! Aaron and I continued to grill him about his decision all day Saturday just make sure it wasn't a fluke thing. He responded positively every time we asked him about it.
It is still a bit surreal for me. I was an adult before I ever even knew about Jesus (of course I knew about baby Jesus but nothing more).
Anyway, so last night was rough. Abel has been fighting something (allergies most likely) and it is keeping him up throughout the night. Plus he hasn't been eating well so he wakes up around 3 am starving. Needless to say, mommy didn't get to sleep until nearly 5 am and Daddy had to work late last night and also didn't get to sleep until nearly 5 am. We were wiped out! The kiddos wake us up around 9 am and I gently let Abraham know we won't be heading to church since Mommy and Daddy are so tired. He immediately welled up and started crying telling me how he HAD to tell his teachers at church that he accepted Jesus! How could I say no to that? I immediately recanted my statement about not going to church and said I had to HURRY! Momma got a move on and we scurried out the door in just under an hour.
Abraham was so happy to tell just about everyone that he accepted Jesus (the door greeter at church, welcome center folks, people in the hallway, his teachers and his friends). He also had 2 very proud parents who shared the news with some of his other teachers who have been instrumental in his development. We also had the privilege of telling our pastors. Abraham was "interviewed" by Pastor Bryan and I was very proud of his answers!  He was able to communicate his decision and his understanding of his decision to our pastor. It was awesome! We get to look forward to putting a rose in a vase in front of the WHOLE church very soon!
I am so thankful for a  loving, merciful God that has allowed my son to learn from his mommy and daddy that Jesus is our Lord and Savior and that even though I fall short daily of living as Jesus wants me to, He still worked in the hearts of our family to bring Abraham into the family of God. Now I have the new challenge of helping Abraham grow in his relationship with Jesus. I will have to do some research, lots of praying for guidance and hopefully find some good books to help direct him on his path!
We took this picture right after we prayed the prayer with Abraham for his salvation. We wanted to record the moment. It is so precious that God gave us this sweet life to bring to Him. My one main goal as a mother (who loves Jesus) has been to see my children come to know Jesus as their Savior (one down, two to go!). Words truly can't capture the feelings I have about this. It is truly amazing!