Boo-yah, Part II & Praise Report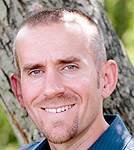 If you hate reading my running reports, PLEASE at least scroll down and read my praise report.
How time does fly, seems like only yesterday I wrote about the 5K race, and now the 10K race is now done and over with already.
Saturday, 3 March at 8am was the 500 Festival Training Series 10K race (6.21mi). As you may recall from my previous post one of the big goals I've been working so hard for all winter culminated at this weekend's race. My goal was to run a 44:59 or less in the 10K which would allow me to make the 3/5/12 cutoff for corral seeding for the Indianapolis 500 Festival Mini Marathon this coming May. I am already qualified for Corral C/Level 3 seeding, but this goal of 44:59 (7:14/mi pace) would allow me to move up to Corral B/Level 2 seeding. More of an ego thing I suppose, but it is really exhilarating to start the race so very close to the start line with the international elite/professional runners like <100 feet away, as opposed to Corral Z which may literally take almost one hour and a mile just to get to the start line after the starting gun goes off (I am not exaggerating, it takes a long time for 35,000 + people to get moving).
Anyway, I've trained hard, and mostly without issue or injury this season. I had a small left hamstring problem in Dec/Jan that I finally dialed in as a slight over-stride on my left leg and once I adapted for that I've been training strong and pain free for about a month now. I really couldn't have been any more ready for this race and quite honestly I wanted to be done with it because I've been waiting for about 9 months for this chance (10K races are sort of far and few between these days unless you want to travel).
The race got off to a great start. I knew I wanted to keep my heart rate between 163-176 beats per minute for maximum performance. I went out a little hard, but the first mile I always do that anyway, so what? Mile 1, 6:28. Need to slow down or crash too soon. Heart rate was right at ~169, perfect. Mile 2, 7:00, Okay, perhaps slowed it down too much? Dropped heart rate to more like 162-165. I don't remember Mile 3 time exactly, but it was right around 7:20 or so. Time to kick it back in for the final half. I passed up the A-Team cheering me on with their crazy cow bells, hooting and hollering and plastic clappers around the 3.7mi mark and around the 26:30 time mark. Mile 4 @ 27:50? Hard to recall. My heart rate was in the 165-170 range every time I looked at my watch, good enough I suppose. Mile 5 came and went, probably around the 35:00 mark. I do remember at that point thinking "I've got this, I can almost walk 1.21mi in 10min." Not to be too cocky, I reminded myself that I could always step in a pothole and break a leg or get hit by a car; it does happen in races even with lane closures. Time to focus, stay alert and stay on my mental checklist: form/body/stride check, heart rate, breathing, wind, overheating?, and on and on. It's a constant battle. A fun challenge for me, but a battle no less.
Anyway, Mile 6 came in at 42:30 and I hit the go fast button (which seemed to be malfunctioning at the time, daggone it). I crossed the finish line at 43:50, 1min and 9sec on the good side of my goal!! A nice top 5% placing out of 1,447 other competitors. Pace was 7:03/mi overall and I am qualified for Corral B/Level 2 now! So, as I said, BOO-YAH.
Praise Report
I want to do a quick recap of where I've been in life. I started running April 16, 2007. I was never on a track team, nor a cross country athlete (though now I wish I had been as what a joy I find it to be!). I felt sorry for myself because I had been a very fit person my entire life up until I got too busy with a career and married life as a young man. When I started in 2007, I was miserable; 50-60 pounds overweight, fighting off what 3 different Drs told me what the late onset of asthma, terrible allergies, low energy levels, no fitness to speak of. I felt like what I thought old people must feel like yet I was still only 27yo. I began that day in April 2007 running laps around the block in front of the house. Lots of walking. First workout was 0.85 miles at an 11:45 mile pace. Over that year I got a little better feeling, dropped about 20lbs, but never really worked out more than 2x a week and only for about 20-30min each time. This pattern continued until 9/2010 when, still at 195lbs, I decided to get more serious about running and sign up for the 2011 Mini Marathon, my first real race effort since 1995 when I was a mere pup. The entry of that race in 2010 forced me to set goals and risk my money. Nothing like a little motivation of losing money to make things real.  As they say, everything's history now as I've really taken off as a runner since 9/2010 and I feel there are still my best years ahead of me even today.
Anyway, this is a praise report, but since there are some of you reading this blog that didn't know me before or have forgotten, I felt it necessary to give a personal history first to establish how messed up I was and compare that to where I am now. I run for my life, my family. I run for Jesus Christ. At times these blog posts of mine about running may seem like I'm bragging, or full of myself. If so, I am truly sorry for that. It is so exciting to share my personal successes with the world on this blog, but I must be clear: I attribute my 60lbs of weight loss, seemingly limitless energy (on most days), no more asthma (as in 110% G-O-N-E), almost completely gone allergies, increasing running speed and tremendous endurance levels to one thing and one thing alone: My God, my Savior, Jesus Christ.
When I'm having trouble getting motivated to get out and run; when I'm on mile 29 of a long run and still have miles to go; when the weather is terrible; I lean on my Rock, Jesus and I thank him for my strength, my good health, and for my freedom. I pray for whatever it is I need for running that day and drive on.
On one occasion when rain was threatening my final 2010  run on 12/31 2010, my first ever long run over 10mi, I prayed for the rain to stay abated for just a little while longer so this ill-prepared-for-the-weather-runner could finish dry. The wind was swirling the fast, low, black clouds; you could smell the rain in the air; and occasionally get hit in the face by a cold fat raindrop; I could see the rain falling in sheets very nearby in the direction the clouds were moving in from. I kid you not, the black clouds swiftly parted above me and there was golden sky above/behind that shone the most amazing golden rays of light down on that street I was running. This continued for several miles until I finished the run and got in the house. Moments later, the heavens opened up in a different way and emptied the clouds upon our neighborhood with a torrent of rain.
When I completed that run, dry and free of rain, I sat at our dining room table and cried one of the few times I've cried as a man. Deep, uncontrollable, heaving, sobbing crying too. That day, I experienced God in a way I may never experience again in my life; tangible, immediate, obvious answer to prayer.
It may seem perhaps silly, or small, or even stupid that I would maybe consider this answer to prayer a miracle, but it was and I know it. I was ill prepared for rain, and true evil had been attempting to thwart my running for a month or two at that time. You see, Satan will and does work his hardest to destroy and demean your efforts when you're on the precipice of doing something great that will bring glory to God. Running is and will be an instrument for me to share with my family and the world that our need for Christ is real, and God loves us unconditionally. My health turn-around and examples such as the stopping of the rain are ways for me to try and give hope that He loves us and is always there ready to hear our plea for help. All we have to do is trust in Him.
Life is a race according to the apostle Paul. In fact, I'll close this post with a few key scripture quotes that tie running to the pursuit of a Godly life and a means of doing the best one can for Christ:
1 Timothy 6: 11 But you, Timothy, are a man of God; so run from all these evil things. Pursue righteousness and a godly life, along with faith, love, perseverance, and gentleness. 12 Fight the good fight for the true faith. Hold tightly to the eternal life to which God has called you, which you have confessed so well before many witnesses.
1 Corinthians 9: 26 So I run with purpose in every step. I am not just shadowboxing. 27 I discipline my body like an athlete, training it to do what it should. Otherwise, I fear that after preaching to others I myself might be disqualified.