2011 Recap and Visions for 2012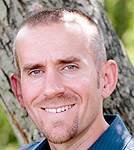 I would like to provide an update/review of a few things I've learned this year and a list of 2012 running goals. I give praise and glory to Christ that I exceeded all of my 2011 goals. For me I was grasping beyond capabilities when I initially set them 12 months ago. Setting easy goals just to say I achieved them is not my style. Below I will cover: things I have learned this year running, weight management and nutrition, and new goals for 2012.
Injury prevention, Correct Form
1. 180 to 190 strides per minute is almost magic. It relieves stress from the joints and lets the natural elasticity of your tendons and muscles carry you forward faster than if you struggle along at a more natural average stride count of 160 to 170. It therefore helps reduce injuries and soreness.
2. Land on the forefoot/midfoot and land with the foot directly under the knee, not reaching out front with the foot. This foot reaching is what will cause a heel strike and the subsequent shin splints and eventual chondromalacia.
3. A good forward lean at the ankle with a straight body posture will let gravity create forward momentum and require less effort to move forward.
More info on this see Good Form Running or The POSE Method.
Weight Management and Nutrition
1. I have lost 25+ pounds since January 1, 2011. I've lost a total of 60 pounds (probably more if I had owned a scale during a the heaviest part of my life) since I started taking fitness more serious in 2007. I reckon to achieve a body fat level that I would be entirely pleased with in the long term I have about 10 pounds to go. The general rule for excess weight and running is 1 pound = 2sec/mi so if I want to qualify for Boston Marathon those ~10 pounds of fat have got to go. I can gain some practical muscle weight but anything too bulky is still excess weight to carry.
2. My weight successes I attribute to a renewed discipline in what I allow into my body, and changing what I allow my eyes/mouth/hands to define as "food" and "nutrition". Things that I have increased several-fold in my diet are fruits, vegetables, and whole/raw, unrefined carbohydrates in general (organic when possible), and white/green tea. Things I have reduced substantially that I consumed quite a bit of previously are nuts, refined carbohydrates, far too much snacking, animal protein, oils/dressings. Things I have cut out almost entirely: Dairy, beer/wine/alcohol. Notable benefits are that I now go days on end without needing allergy meds that I previously took multiple doses of each and every day and still felt terrible. I am rarely sick. Unless I overdo it, I recover from workouts very rapidly. I need less sleep and have increased energy levels. And best of all, it didn't require starvation. In fact, with fruits and veggies, I can eat until I am stuffed (satiation) and be nothing but happy about it.  See books The 80 10 10 Diet or The China Study for more info on whole food nutrition, improving quality of life, and prevention/reversal of diseases through food.
3. Supplements: For the most part, don't need them. This is a huge reversal for me. A good multi vitamin, perhaps a quality Omega-3 supplement, and that's all. Eat as many raw, whole fruits and vegetables as I desire and get all of the micronutrients in the correct chemical formulas the natural way that God designed. It isn't easy, nor have I mastered it yet, but it is more fun than swallowing pills.
Running Goals 2012
To sum it up, ultra-runner Ed Roshitsh recently said it quite well:
"Setting a big goal and failing is better than sitting on your ass watching the world go by.  I highly recommend to everyone to set a huge goal and work towards it.  Even if you fail – You learn.  You get better."
10K (6.21mi) of 44:59 or better. (7m 14s pace).
Half marathon of 1h 40m or less (7m 38s pace).
Average 21mi weekly, or put another way average 3mi x 366 days = 1,098mi total for leap year. 2011 goal was 14mi weekly, and ended up at 18.9mi weekly. 2012 will be my first year of 1,000mi+
3h 25m or less in a marathon (7m 49s pace)
Perhaps it is somewhat foolish since the FAA may end up sending me to OKC this year, but I've already registered/paid for the following races:
5K on 2/11
10K on 3/3
15K on 4/7
Mini Marathon half mara on 5/5
I stopped registering when reality sank in about the FAA. If they don't send me, I'm probably going to do the Geist Half mara on 5/19, and I'm still on the fence about which marathon to do in the fall. I may start toward my long term goal of completing all 5 of the World Majors and do the Chicago Marathon in October. There's a 50K race in North IN in December I've had my eye on, though I may hold off entering into the crazy world of ultra-marathoning until I complete the 5 majors.
So, if you've read this far thanks. I hope you have something crazy planned for yourself next year. If not, definitely reconsider reaching beyond what you think your limits are. You might surprise yourself.