---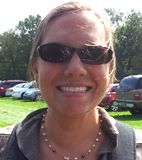 Goodness, how can she be 3 weeks already? Time sure is flying by! We even celebrated her first "first" holiday – Independence Day! Here are some pictures but pictures are so much fun!
We don't venture out much these days between the heat and my immuno-suppression going on right now (which affects Abilene). Hanging out at home has been tough but worth it for sure. Still trying to catch up on everything and get into the new "normal" for our family. Abilene still wakes to eat about every 2 to 3 hours so sleep is few and far between. That's okay. Life will go on! This mama needs to crash as the baby is now asleep. Goodnight!
---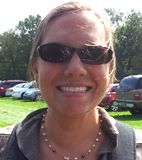 We were very blessed to see so many family members for Christmas. Of course there were many we didn't get to see but we wished them a Merry Christmas through our cards and letters.
This year was fun to watch Abraham really get excited about handing out gifts from us. He was shy but he did a great job! He was also very polite with the opening of his gifts as greed hasn't totally set in.
Abel was also fun to watch this year. He enjoyed opening the presents as well. He was having more fun with the paper than the actual gift! He would tear his wrapping paper into the smallest bits possible! He was still quite the handful this year as he is in the toddler phase. He wants to do what he wants to do and really doesn't care what mom or dad say. Thankfully, most of our Christmas celebrations with family did NOT include a meltdown! Yeah!!!!
Now that the celebrations are over and things are starting to get back to our normal routine…I find myself fighting Abel with his sleep schedule once again. He wakes around 5 am and isn't really ready to wake up but can't go back to sleep either. It is so frustrating and exhausting for mommy. Normal wake up time is 8:30 am so this is a big shift for me! We will get through this. I know some of it is his teeth along with our crazy running around for the past couple weeks. Now that things are slowing back down and he will get his GOOD afternoon naps, hopefully things will get back to normal!
Enough of that, enjoy the pictures of our Christmas!
This was at our dentist's office on Saturday, December 17th.
We went to my Dad's for Christmas later on in the afternoon of Saturday, December 17th.
This was Sunday afternoon, December 18th at my Grandpa Shinkle's.
These are hilarious pictures from home…
This was Christmas with my mom (Grandma Jean) on Thursday morning, December 22nd.
This was our Christmas Eve celebration in Muncie with Aaron's extended family.
This is Christmas morning at home…
This is at Christmas morning service…what a neat service…of course I spent most of it chasing Abel around out in the cafe area.
This was Christmas with Grandma and Grand-dad Daniel right after service.
This was Christmas with my Grandma Brown and my extended family after we left the Daniel's.
And this was Abel's present, a shiner! He was goofing around at his grandparents house and walked into a table corner. Yeouch! THANKFULLY we did NOT end up in the emergency room. It blossomed immediately to a bruise and I knew it would be bad…I just hoped his eye was fine. It was and so no visit! But it sure looks ugly!
---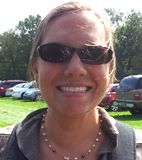 I thank God that today was NOT Thanksgiving. I had very little sleep last night. I am dealing with a poor little guy (Abel) who received his Hep A booster on Monday and is having a terrible reaction (irritable, diarrhea, just miserable and taking it out on me). I was up most of the night with him and no sooner than I get him calmed down and back to sleep, his brother wakes me up. Ugh. I finally get to sleep and enjoy a whooping 4 hours and 45 minutes of slumber before waking to a grumpy baby. Yeah. I am SO thankful my loving husband was kind enough to get up with the boys and allow me to just lay in bed for the next hour. I did try to get back to sleep but it just didn't happen. During that hour, I prayed. I prayed for strength, for healing for my munchkin, and courage to just say "who cares!" Things will NOT get done today. So what. I actually felt much better and got my day going.
We had made plans yesterday to meet my in-laws for lunch today. I was stoked, no cooking! Of course, I had a serious case of the slows or something so we were running late. Little did I know, God had a plan. He wanted me to be late to lunch. I am rushing around getting little feet put into shoes and jackets shoved into the bag and making sure I have a couple diapers "just in case" when I get a call from my mom. Under normal circumstances (being in the rush) I wouldn't have answered but being Thanksgiving tomorrow and knowing we are going there, I quickly answered while still running around chasing my kiddos to the car. My mom talks to me calmly but I instinctively know something is wrong, especially when she says "I am fine." Alarms are going off in my head and body. Something is definitely wrong. She explains that she has cut her thumb pretty badly and wants a 2nd opinion about stitches. I already know that if she is even contemplating it, she will need stitches. I quickly tell her we are on the way and hang up. I now go into "doctor" mode, as I call it. I bark commands and the kids realize this is serious. We move with a purpose and get to mom's house quickly (of course this was the ONE time a SEMI truck was in our neighborhood and we literally followed him to the house NEXT to my mom's! He was moving slower than a snail, seriously). We call the in-laws and explain the situation and they are gracious in forgiving our tardiness. I jump out of the car and run into my mom's house to assess the situation. She is in the process of cutting the "bandage" off of her thumb (do band-aids and electrical tape count?). I am donning gloves from my emergency kit when I ask if the scissors she is using are sterile. Mom gives me this, of course look and she points to the sanitizer. Bandage is now removed and I take one quick peek and there is no doubt, stitches are in order. It was gross. Really gross. There was no blood at this point which honestly made it grosser. I get a new, sterile gauze pad out and used medical tape to secure it. I have her get an ice bag together as I run back out to my family waiting on the driveway (this all took about 3 minutes). I grabbed my bag and phone and said good-bye to my family as they headed off to lunch. I got mom's things together (except her phone – oops!) and we left for the hospital in her car. We get to the ER and get checked in. They are swamped. Yeah. Poor mom. All in all she was there for 5 hours for a simple 7 stitches and we think Obamacare is going to improve things? But that subject is for another day. Thankfully, no tendons or nerves were damaged with the cut.
While mom was waiting to be seen, I had Aaron come pick me up and I went to lunch. Lunch was good albeit crazy with 2 dudes. Abel did great and then he started to lose it. I checked him and he was wet. Great. No changer here. Sigh. We will just do a standing change no biggie. Ha! I get into the bathroom to only find out my boy had diarrhea, is a mess and is BURNED to no end on his rear. This could not be more gross or difficult to deal with. I get some paper towels and put them on the floor and lay my guy down. I start cleaning him up and he proceeds to SCREAM because it hurts. I do the best I can and move as quickly as possible. I get him changed (diaper and pants). We wash our hands and arms and as soon as I get back to my bag, I change his shirt too. Being on a bathroom floor is so GROSS. I even wash the back of his head! Now this disaster is over. Whew. Abel can't really sit. He hurts and needs to stand. You just can't eat while a little dude is running around the restaurant. That's okay. I would potentially overeat anyway. We wrap up lunch and say our good-byes. Time to go.
I wanted to make a few stops today but scratched them all but the Meijer stop because I had to go. We stopped by the hospital to check on mom (she still hadn't been seen at this point but was in a room). She was fine and sent me on my way. Abel zonked out in the car. I would have kept him awake but I knew it would be near impossible since I had to stop at the store. I just let him sleep (this becomes important later). Abraham and I run into Meijer together and get the supplies we need and get out. Homeward bound we are.
I do my best to get Abel out of the car and back into bed. Seems to be successful. I focus next on Abraham. He woke up with a runny nose and we assumed allergies…not sure what has been stirred up but I am sneezing too. I work on him for about 30 minutes and he goes out. Of course Abel never went back to sleep. Sigh. I get up and console him and let him play in his room with me for about 30 minutes until we go wake daddy and hammy up. During our play time, we heard from my mom, she made it home finally and she is fine and feels great. She will call if she needs extra help tomorrow. Okay that is settled.
I start the wake up process. Abraham does not wake well. He is grumpy and miserable. He might be sick. Great. Thankfully Daddy stays with him while I go downstairs with Abel to get snacks and juice for everyone. Daddy and hammy join us but ham refuses to eat ANYTHING…even chocolate cake! This kid is really sick. He finally comes around to at least being civil and I send them (daddy, abel and abraham) upstairs to watch some tv while mommy makes the rolls for tomorrow.
Rolls…let me just tell you about those. I made one recipe and didn't like it. So I moved on. I made another recipe and didn't trust the baking instructions but like a good recipe follower, I followed them. Those rolls are now rocks. It is late, I am tired and I have no rolls for tomorrow. I decided to just throw in the towel on this day. I am just going to blog about it and then wash my hands of it.
I am so thankful for today even though it was a rough day. I am thankful my mom is okay, that she could call me and I was readily available to assist her. I am thankful for my in-laws who were patient and understanding and still willing to buy me lunch! I am thankful for a loving and supportive husband who helped me with the kids all day and still loves me at the end of the day when I am worn out to no end. I am thankful that I am able to care for my children and that I am prepared for situations. Even though it may seem weird to some, I was prepared to deal with everything that happened today (away from home). I am thankful for sickness because it makes me more thankful for my health! I am thankful that the rolls didn't work out because that means I can make them fresh tomorrow. I am thankful for today. It wasn't a day I would have chosen but I am thankful that my Lord and Savior knew exactly what I needed today and I am thankful that I relied on Him through it all!
May you all have a very blessed Thanksgiving!!!
---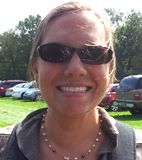 This year we just didn't have it in us to do a bunch of partying. We went to our neighborhood party and that was it. We did this for a couple reasons.
1. I really didn't feel all that great (shock).
2. It was getting kinda chilly.
3. We really didn't need the candy around in the house! We always give it away anyway. And this time it would be harder because Ham is pretty good at keeping track of the stuff!
This was a fun and simple Halloween. We had fun and so did the boys.
---
Abel's first Thanksgiving was a blast! We had dinner over at my mom's and we enjoyed seeing our family. This was the first time many of them got to meet Abel. It was so nice to create new memories. Enjoy the pictures!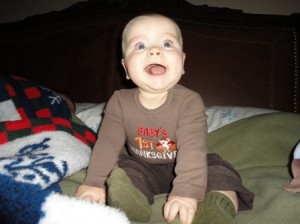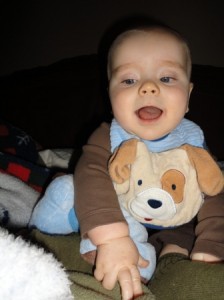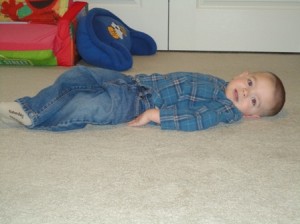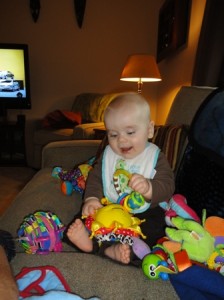 As you can see, I have very much to be thankful for. These guys are HUGE blessings to me and I thank God every day for them.
---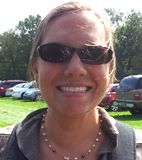 We greatly enjoy supporting our veteran's and look forward to the parade every year.
---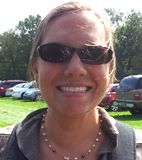 Here are pictures from Abel's 1st Halloween!
It was a wonderful time together as a family and we had so much fun! We donated most of the candy we received to a cause at Aaron's work. I did keep the suckers and Smarties for rewards!
---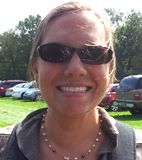 First of all, we do not like to celebrate the "evil" aspects of Halloween. Of course there are those that will argue that ANY aspect of the day is EVIL. Well, I love costumes and enjoy trick-or-treating (cuz I get some of the candy!). No really. I have such fond memories of doing this as a child that I want my kids to remember this too. Times are different and we have modified where we go and what we do. Our neighborhood hosts a party for the residents and it is so great to go!
This was so much fun and it was neat to have a place to go close to home for the kids.
---
We looked so forward to celebrating Resurrection Sunday with each other. We had plans for an "Easter Egg Hunt" at our church on Saturday and Sunday service with a visit to my in-laws Sunday afternoon. We still did go through with all of these plans even though this particular Easter was bittersweet. My husband's Aunt Donna passed away Saturday morning. I lost my grandfather on the same day just 4 years previous. It was sad and yet we rejoice. Donna had been ill for some time. She suffered from Alzheimer's and degraded rapidly and she was VERY young. I did not have the pleasure of knowing Donna but briefly before she fell ill. I only have the stories my husband has told me of her. She sounded like an amazing woman with a heart that loved deeply. She had spirit and loved life. I also believe that she loved our Lord Jesus Christ and is with Him now in Heaven. It was rather fitting to be celebrating our Savior's resurrection and also celebrating Donna's journey to Heaven. Because of our Hope in Jesus, we know that she is fully healed and in need of nothing. She is in the most wonderful place. Even though our pain on Earth is great, she is with Jesus and we should rejoice in that.
"And God will raise us from the dead by his power, just as he raised our Lord from the dead." 1 Corinthians 6:14
---