---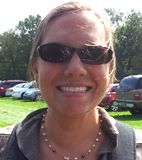 Enough said.
---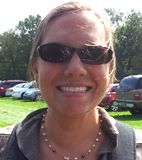 I couldn't let today pass without acknowledging National Talk Like A Pirate Day!!! We enjoyed it immensely especially when at The Children's Place and we spoke like pirates to everyone! We called people "scurvy swabs" which I am sure wasn't the nicest thing to say but well, we were pirates!
Well, I am off to me bed and I plan to check in on me sleeping scurvy swabs to be sure they be sleeping. I will hold in the urge to yell "Arrrr" as I would like some shut eye as well. Here is a look at me swabs!!! I didn't make them walk the plank today either…arrr…I am a far too lenient pirate mama!
---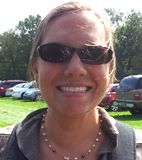 Thanks for all of the prayers. We are feeling much better and looks like the boys and the mister have been spared. Yay!
Hope to get back on the blogging bandwagon this coming week!
---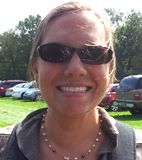 I haven't forgotten about you my bloggy friends…Abilene and I have come down with an illness (hers is worse) and it makes for a not so fun time right now. I am just trying to keep going as I don't feel the greatest.
So prayers for quick recovery for both myself and little Abilene are most appreciated!
---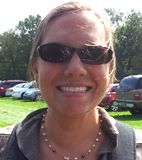 3 for 3…I think I might be on a roll!
Today is recipe day! Yep. I have gone gluten-free (since Mother's Day) and have really watched it. I would occasionally let wheat gluten or any glutamate slip into my diet and hated the end result. So gluten is COMPLETELY out and I feel great! Now finding recipes isn't really hard but the whole vegetarian part makes it a bit trickier.
Now I found this recipe about a month ago and I eat it ALL the time! I love it! I am not a fan of repeat dishes. Ask hubby. I like to have new stuff and hardly EVER eat leftovers. So for me to make this a couple times a week is HUGE. I have modified the recipe as well. I have played around with any combination of vegetables. I always use onion and add green beans, yellow squash, zucchini or corn. Pretty much any combination has been a winner. I have occasionally added bacon too. It is pretty darn awesome with bacon and cheese. Now the bacon I use is precooked. I just microwave it and toss it on top so I saute my veggies in olive oil. LOVE IT! Thank you www.glutenfreehomestead.com!
http://www.glutenfreehomestead.com/2013/07/bacon-corn-and-zucchini-saute/
Disclaimer: I am not compensated in any way. I just like to share quick awesome recipes. Also, I am not a perfect vegetarian. Since I am gluten-free and have insulin issues I have found it a bit harder to eat. So I do occasionally toss in some meat (bacon and chicken).
Do you have any gluten-free recipes you want to share?
---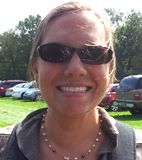 Whoa!! Hold the presses…2 posts in 2 days!!!
Here is something else that has been floating around in my melon for weeks…ways to save your family money! Of course 99.9% of us are already doing just about everything we can. Don't you hate it when you get an email or see an ad about how you can save your family TONS of money doing this or that and as you read through the article you are either doing ALL of it or absolutely NONE of it applies to you? Me too.
I used to do the "coupon queen" thing or bounce from store to store getting stuff for free or next to it…but you know what…I realized something. Those "free" things came with a price…a price I wasn't willing to pay when it was all said and done. Time. My time is far more valuable that the tube of toothpaste that I can pick up for free at my local drugstore. It just isn't worth it for me to cart all of my kiddos to the store (of which I do NOT frequent) and spend the time or gas to go get it! I would rather just wait for a sale or coupon at my regular grocery store (or in my case – go to Sam's) and get my toothpaste. Of course toothpaste is just an example.
Our family eating habits are quite a bit different than the masses. We eat mostly fresh fruits and veggies and everything else has to be gluten free. I don't have the luxury of using many coupons for these items. We don't buy meat (except the occasional organic hot dogs/corn dogs for Abraham). People ask me frequently, well, what DO you eat? I still am not quite sure how to answer that…I am still figuring it out!!! Anyway, that is a topic for another day. What I do know is that I shop the produce sales as best I can and I try to buy in season. Also buying locally (farmer's markets) are great! We have an elderly woman not far from our home who sells GARDEN FRESH tomatoes for a $1/lb!! She had zucchini, squash, green beans, tomatoes, potatoes and blackberries that we stocked up on. She had amazing prices and it was basically organic food! All she puts in the ground is some 12-12-12 at the beginning of the season and doesn't treat again until fall! No pesticides or herbicides. Simply AMAZING! We also garden but I must admit it has not been as successful as it could be due to time…I just don't have the time just yet to spend outside. Abilene is still too little to spend large amounts of time outside and that kinda limits me plus I screwed up my wrist to the point of surgery a couple weeks ago and that put a hamper on things but it won't be like this forever. But gardening is a great means of saving money!!! Yes…it takes time…I know…but this kind of time spent (for me) is well worth it. I incorporate schooling, exercise and good ole' time outdoors with my kiddos. It is a win-win for me.
We have also developed a "master list" of necessities. You know, soap, shampoo, etc… This master list includes how much we need to have on hand to last 1 year should there be a time where we can't get it. This even includes my makeup and things of that nature. Since I have this master list, I make sure to keep our numbers at or above the 1 year threshold. Target and Sam's have been my places to get the biggest bang for my buck. I save my 5% at Target by having their debit card and also I buy Up and Up brand (which we love). At Sam's I can pick up other items in bulk (like paper towels, shampoo, conditioner). I do not purchase these items weekly. I typically go to either place once a month or less. My local Meijer where I get my produce and other grocery items sees me about twice a week (we eat LOTS of bananas). At Meijer I use MPERKS extensively. It is wonderful. It helps that MPERKS does offer coupons based on your shopping. So I do occasionally get coupons for my produce purchases!
Now today we did something a little different. The whole family traveled up to Carmel. We had an appt up that way and made a day trip of it (multi-tasking). We went to the appt and then treated our now 5yo to a first-time trip to the Lego Store in Castleton. He was in Lego heaven. I searched for a few items and it turns out they have a "damage list" of brand-new Lego sets with simply a damaged box that sells at a 30% discount! Bingo! We picked up a couple sets at an awesome price. Also we visited our FAVORITE healthy grocery store – Earth Fare. I love them! They are coming to Greenwood next year!! YEAH! Anyway, on the surface prices will seem high (like Whole Foods kinda high). But there are MANY ways (easy too) to save some money. I got organic pinto beans and brown rice (1/2 lb) for free with a $10 purchase today. Also you earn points when you shop that you can redeem for cash off your next purchase. It rocks. Plus they carry oodles of the foods we eat. Gluten-free and vegan! I can get the organic corn dogs there and I can even indulge my kids with chicken because it is hormone free, cage free and just all around awesome. I actually FEEL good about spending our money there. Plus they have coupons and text deals, etc… Keep your eye out for them to show up on the Southside in 2014.
As far as other money saving items…DIY projects (forth-coming), reuse, repurpose and garage sales, internet purchasing (no tax!), the list goes on…more to follow in future posts!
Disclaimer: I was NOT compensated in any way shape or form (although that would be cool). I simply write this because this is what MY family does to save a buck. We aren't couponers because well we really can't. We love to spend time with each other and I make every trip out involve some sort of school lesson. Time well spent!
What are some of your tips? What to share???
---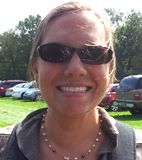 This seemed as good a day as any to start something new like a series…well maybe…let's just start with today.
I have social anxiety. There I said it. Yep. Me, Anna, the lady who would talk to ANYONE has major social anxiety issues. I have had this problem since I was a young child. I would be involved in our school plays or musicals and I would get so nervous that 9 times out of 10 I would come down with a fever and be too ill to attend the event! It was devastating. I became so predictable to miss the big event that whenever I was cast in a role, they always cast a back up for me! This weakness has plagued me for my entire life. It still pains me today.
Our son just celebrated his 5th birthday and my husband has been wanting to take our family to Splash Island in Plainfield. It is a really neat place but a swimming pool????? PUBLIC???? Talk about major meltdown for this mama. I have enough issues just dressing to go to the grocery store let alone a POOL! The sheer thought of donning a swimsuit made my blood pressure jump about 50 points! But once I am there and finally able to submerse myself in the NOW and the FUN, I always end up having a great time.
I have talked with the Lord many, many, many times about my social awkwardness. I have prayed and prayed for relief of my issues. I have held on to one verse to help me through most of my attacks – Phil 4:13 – I can do all things through Christ who strengthens me. I will repeat this verse over and over and over and really try to claim the truth that it holds. It has worked for me and I can get through it. But I have come to realize that I have larger issues…I won't even ask for help from someone out of fear of being judged…this even includes my dearest most best friend, my husband.
I have been feeling a tug at my heart that I need to join a Lifegroup at our church. This is a HUGE step for me. I am good at the surface social environment – chit chat and small talk – but I have built such strong and sturdy walls around the real Anna that it is very difficult to reach her. But I have taken the plunge with God's tugging and signed us up for a Lifegroup! Funny thing though…I put in my info almost 3 weeks ago…and still haven't heard back from my church! Ha! How is that for irony? That's okay. I think God may want me to REALLY want this and make sure I assert myself by following up. I am praying for the courage to do so:)
Today I had to really ask Jesus to direct my words and my steps…I didn't know what to do. We were leaving a park. There was a young woman who was very pregnant getting out of her car SMOKING. She proceeded to let 2 other small children out of her car. I wanted to storm up in her face and scream "WHAT IS WRONG WITH YOU??? DO YOU NOT KNOW YOU ARE KILLING THAT PRECIOUS LIFE INSIDE YOU???? DO YOU KNOW WHAT SECOND HAND SMOKE DOES TO LITTLE LUNGS????" But that was my flesh…I am thankful I had Abilene in my arms who was cranky to diffuse me. I continued to pack us up and realized I couldn't just stand by. I prayed right then and there for Jesus to guide me; give me the words and the means to approach this young woman. Jesus never fails. Aaron had the boys and they were heading back from a bathroom visit and decided to stop by the splash pad that this young woman and her kids were heading too. It was perfect. I grabbed Abilene back out of her car seat and headed over. I didn't just march up to her. I watched her. I watched her interact with her other kids. She seemed to genuinely care about them and wanted them to have fun. I was able to find a way to talk to her and asked her how much longer she had. She answered very kindly with stating her induction would be Monday. This would be her 2nd child. She had 1 daughter and she was about to have a son and she would be done. The other little boy with her was her nephew who had come to live with her for awhile – no more details on that. We chatted about babies and whatnot and then I brazenly asked if I could pray for her and her unborn child. I was surprised by her response. She said she would greatly appreciate that! So I prayed. I also told her I would be praying for her through delivery. So if you are reading this, please add this young woman to your prayer list. She needs it and wants it! I was so thankful that God calmed me enough to approach her with love not anger. She must know smoking is wrong (seriously, who doesn't). Maybe smoking is better than something far worse (drugs). Either way, I needn't say a thing. I just simply asked if I could pray for her and her baby and she welcomed it. Thank you Jesus for the courage and guidance!!!
Anyway, that is this week's Weakness Wednesday…anyone else care to share?
---
Little Miss Abilene is 13 months old today! She is growing like crazy and just an absolute joy to have in our lives. She is so happy and content 99% of the time. She only ever really gets mad when she is hungry or we leave her at the church nursery.
We had her followup appointment with Cardiology on Tuesday. It was supposed to be simple. We go in, have an echo done, seen the Cardiologist and be sent on our way. I was completely unprepared for what actually happened. That is where YOU come in. We are praying for a miracle right now.
Abilene still has a moderate-sized hole in her atrium (upper chamber of the heart, also known as an ASD). This is causing shunting (blood flow over the pulmonary valve in excess to what should be there) and it has not yet caused dilatation of the atrium but it is coming. We have been told to prepare for surgery. She is going to have to have this hole repaired since it did not close on its own during her first year. We have 2 options – heart catheterization which will place a device in her heart to seal the hole or open heart surgery. This is not happening tomorrow or even in the next few months. We will be monitoring her for the next year once again and see how she does. If this winter does not go well (as far as frequent respiratory illnesses) then we will be repairing this defect sooner rather than later. Most likely we will wait until she is 2 but it all depends on her and if things start to change. Since she is going to be entering a HUGE development change (walking, running, massive mobility) issues will start to become apparent. She may tire easily, need to rest, want to take more naps, not meet mobility milestones, etc…
When the news was shared with me (Aaron was home with the boys "thank you, honey!") I was actually stunned. I had not expected to be told that my precious baby girl would need HEART SURGERY. I came away in a daze. I just looked at her and held onto my precious baby and said a prayer. I am now…correction WE are now asking everyone who reads this to please be in prayer for little Abilene. We are asking the Lord for a miracle. We are asking that He heal her heart. We really don't want to go through heart surgery with Abilene. She has been through enough. We know that whatever the outcome, God is in control. He has known from the beginning and we will trust in Him. But still…I can ask, right?
Anyway, you all have been really patient with me…here are some pictures!
---
Well, we are back to the drawing board. I am sill not right. I am having terrible migraines (sneaky gluten) and have extreme fatigue with other days of bounding energy. I want to rip my skin off at times because it itches so much. I have bouts of "brain fog" and cannot believe this is STILL going on.
I have spent the last 6 weeks on an aggressive diet change…it helped some at first. Getting gluten and any possible link to gluten out has been the most helpful. Dairy is probably next because what do cows eat? Yep. You got it…wheat. I increased exercise and guess what no real budge on weight – a couple pounds but I still have inflammation running through my body.
My insulin test came back just barely lower than before. I have been told I need hand surgery to correct my left wrist. I just stubbed my toe SO badly that I thought I broke it – thankfully, I did not. I just jammed the nail from the nail matrix into my toe and caused a HUGE hematoma and I get to wear a cool postop shoe!
Anywho – I just don't care anymore. I will get my hand fixed but other than that – whatever. I am riding every morning now. If feels great. I am napping when I can and taking something to help me sleep at night. Benedryl cream is doing the trick for my shoulders and life will just go on! If God sees fit to heal me, GREAT! If not, ok.
Sorry for my whining…it gets frustrating. But I will lean on Him.
Phil 4:13 – I can do all things through Christ who strengthens me.
---